NEW RELEASES...

Amid Zero Echo - Thomas Dimuzio (Drone Records)
Thomas Dimuzio's Amid Zero Echo marks the new release from this US underground legend from San Francisco, whose massive hypnotic soundscapes already released in the 90's were much ahead of the time! Four new transcendental drone masterworks abstracted from electric guitar bristle with life through the dense, rich and detailed sonic expanse of Dimuzio's glorious sound world. Vibrating wires of the guitar inform a digital musique concrete modus operandi replete with unheard studio techniques which form a music with a strong organic core. These four drones open wide rooms for phantastic aural imaginations: like flying over endless grounds of unknown origin, sensing a heavy suction of extreme gravity, moving towards a black hole center, or driving into a totally dark mining tunnel with all the metallic ore and dust around.... These are drones that LIVE from the inside! The striking gatefold artwork by Mars Wellnick showcases two clear vinyl LPs in an equally compelling and beautifully designed package. Limited in edition to 500 copies.
February 9, 2017
Aluk Todolo
Insect Ark
Common Eider King Eider
Alaric
Elbo Room
647 Valencia St.
San Francisco, CA
8P /$12
tickets

February 12, 2017
Jack Hertz
Zaïmph
Frequency Modulation Radio
KPFA 94.1FM
Berkeley, CA
kpfa.org
10P - 1A PDT

March 24, 2017
Kris Force & Thomas Dimuzio
Kaori Suzuki
Its Own Infinite Flower
Adobe Books
3130 24th St.
San Francisco, California 94110
7P / $10

March 8, 2017
Thomas Dimuzio colloquium talk
CCRMA Stanford
658 Lomita Ct.
Stanford, CA 94305
7P/Free

April 19 - May 4, 2017
Alaric European Tour

April 19, 2017
Willemeen
Arnhem, The Netherlands

April 20, 2017
Roadburn Festival
The Netherlands,Tilburg

April 21, 2017
Doom Over Leipzig Festival
Germany, Leipzig

April 22, 2017
Klub Poglos
Poland, Warsaw

April 23, 2017
Collosseum Club
Slovakia, Kosice

April 24, 2017
Dürer Kert
Hungary, Budapest

April 25, 2017
Klub 007
Czech Republic, Prague

April 26, 2017
Divadlo Pod Lampou
Czech Republic, Pilsen

April 27, 2017
Kulturbahnhof
Germany, Jena

April 28, 2017
Die Friese
Germany, Bremen

April 29, 2017
Northern Discomfort Festival
Denmark, Copenhagen

May 1, 2017
Hafenklang
Germany, Hamburg

May 2, 2017
Music City
Belgium, Antwerp

May 3, 2017
LA Zone
Belgium, Liège

May 4, 2017
Stumpf
Germany, Hannover
Absolutely Free mp3s
Gench Concert Archives
Thomas Dimuzio and friends

Passed Aside
Wobbly and Thomas Dimuzio
Art Bears remixes in long form

Live Thermal Inertias
Wobbly and Thomas Dimuzio
Live on KPFA March 2, 2007

Mono::Poly MP Free
MP3 adjuncts to Mono::Poly

Rotate Vortex
Matmos/Wobbly/Thomas Dimuzio
Live at Yerba Buena Center For The Arts,
San Francisco
November 2003

The Chopping Channel
Negativland presents Over The Edge Radio.
Recorded live on KPFA March 23, 2006

Soundcrack Roaming Radio
Live long-form Dimuzio performance/webcast
from the artist's living room (4.23.2008)

Brickolage
Chris Cutler and Thomas Dimuzio
T'um

Shoil
Thomas Dimuzio
T'um

Live at WKCR-FM Oct 22 2003
Thomas Dimuzio
Live Constructions WKCR-FM

Live at WKCR-FM Mar 23 2001
Scott Arford and Thomas Dimuzio
Live Constructions WKCR-FM

Planes Fly, Babies Cry
Scott Arford and Thomas Dimuzio
Cabinet Magazine/Immaterial
Fog Music 10 - Thomas Dimuzio (Aural Films)
Aural Films presents "Fog Music." A series of recordings inspired by the weather condition known as fog. Light and dark, wet and dry, this invasive event is a great source of inspiration for sound artists from around the world. This project seeks to publish 24 hours of these recordings as an on-going series for all to hear and enjoy.
Nested Sines - Siesta Mix (long-form drone) - Thomas Dimuzio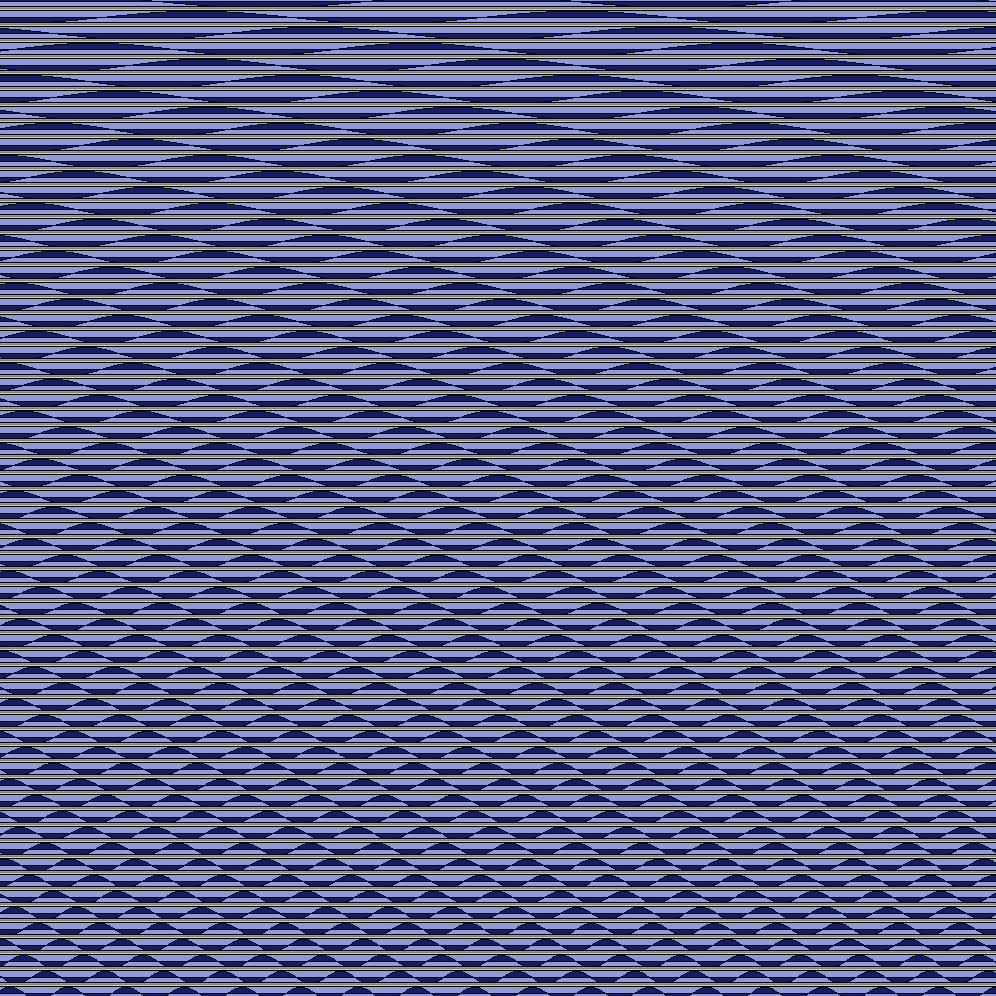 "Nested Sines" is the first in a series of long-form drone experiments by musician and composer Thomas Dimuzio. Slow inter-modulations of hundreds of static sine waves continually evolve and arch over time. A trip for the head at close attention or sonic wallpaper for an afternoon siesta.
Sound Libraries available from Rova Saxophone Quartet and Skeleton Crew (Fred Frith and Tom Cora)
Big Fish Audio acquires and sells Fred Frith/Tom Cora's Etymology and Rova Saxophone Quartet's Rovamatic sound libraries from Rarefaction (each produced by Thomas Dimuzio).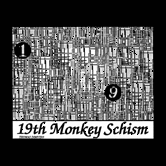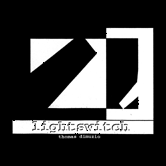 Early Thomas Dimuzio cassette releases available on CDR
Thomas Dimuzio cassette recordings from the late 80's and early 90's, including "Delineation of Perspective", "19th Monkey Schism", "Flux", "Sone Songs", Remote" and "lightswitch", have all been remastered for digital posterity. Available on CD-R or digital download exclusively through gench.com.






PREVIOUS RELEASES...

Golden State - Chris Cutler / Thomas Dimuzio / Fred Frith (RéR Megacorp)
A limited Edition of 1969 numbered copies pressed into 180 gram virgin vinyl and rather beautifully (and horribly expensively, as it turned out) packaged. The music was recorded in California in 1999 with guest Beth Custer (clarinet) on one track. Carefully mastered by Thomas Dimuzio in wide frequency, solid footprint, broad compass stereo. Solid and expansive. Though we waved goodbye to vinyl decades ago, we felt this release was made to be an LP - a CD just wouldn't be the same, sonically, visually or ontologically. And of course we took advantage of the exaggerated dimensions and physicality to make it a thing visually to savour. Off the groove, Dimuzio, Cutler, Frith and Custer do what they do and you get a ringside seat - as well as something exquisite to look at and play with while you listen. A thing of beauty. The first 150 will are signed and numbered on ochre vinyl, and 500 are pressed to white vinyl, so please order early to get these. The Wire enthuses "a heroic protest against the audio hygiene of digital studios - a rowdy celebration of live musical upheaval and filth."
Image is Everything - Thomas Dimuzio (Banned Production)
Compiled for Banned Production Cassette Series from two solo performances at the Edinburgh Castle tavern in San Francisco. Banned Production perseveres over decades of ground-breaking releases, even with the threat of cease and desist letters from BP. Check out the Banned Production website for an incredible catalog from a huge stable of artists."Thomas sets up a huge arsenal of equipment and then delivers a huge sonic boom with them. Long sustained textured sound with nuances and power. Recorded live in consecutive years ay my favorite pub in San Francisco, the Edinburgh." —Anthony King
Upcoming Events - Dan Burke and Thomas Dimuzio (No Fun Productions)
Further exploring the collaborative powers of Illusion Of Safety mastermind Dan Burke and prolific sound crafter Thomas Dimuzio, Upcoming Events is an unending spur of equal parts gorgeous and uncomfortably perplexing sound spread of 15 tracks. Crackles of electronic fire, tremolo-infused waves of sustained guitar, broken music boxes and found sounds among all other sorts of unfounded wails of gargantuan melancholy drone, Burke and Dimuzio's collaboration is a forceful collection of early industrial sound ruination combined with classic Krautrock ambiance of the Tangerine Dream/Cluster ilk reassuringly composed into something wholly modern and powerful.
Remissions - Dimmer (Isounderscore)
Double LP release from Isounderscore Records. "...Dimmer brings together two stalwarts of the California experimental community: Thomas Dimuzio and Joseph Hammer. The former skirts the boundaries between electro-acoustic technologies and improvisational abstraction, having collaborated with the likes of Chris Cutler, Matmos, Wobbly, Scott Arford, Illusion Of Safety and countless others. Mr. Hammer is one of the prominent members of the willfully oblique Los Angeles Free Music Society, having participated in such projects as Solid Eye, Points Of Friction, and Steaming Coils. Hammer's instrument of choice is the reel-to-reel tape deck, through which he can muster an uncanny palette of sound, noise, and drone. The two have worked together off and on for a good part of the last decade, with a handful of performances throughout California and a couple of releases - Remissions being their second and collecting some of the best moments from those live gigs... This is really exceptional stuff, and certainly some of the best that we've encountered from either artists individually." —Aquarius Records
The Shining Path - Dimmer (Melon Expander)
Swallowing audiences with their dark explorations of sound, Dimmer specializes in a symbiotic sound process as they continually loop, reloop, sample and resample within an interactive feedback circuit linking both artists. For their debut CD, Dimmer melds their recursive circuits into rich and seething sonic masses with subtle waves pulsing sound within sound. Ripe with theme and variation, The Shining Path suspends the listener over dim and dank planes on an aural trip spanning and scanning from a celestial vista. Nearly every aspect of Dimmer's live performances grace The Shining Path, yet this is not a live document, but rather a pastiche and reworking of everything Dimmer has accomplis
Slew - Thomas Dimuzio (ReR Megacorp/Gench)
Slew pools more than a decade of studio works spanning compilations issued by RRRecords, Tzadik, Alku, Realization, Digital Narcis, Self Abuse, Cuneiform and other groundbreaking labels. More than a compilation of compilation tracks, Slew documents the evolution of an artist dedicated to an immersive world of sound and aural vision. Bringing together many out of print and hard to find gems, Slew blurs the bounds of electro-acoustic, digital musique concrete, drone, noise, dark ambient and industrial. Dimuzio's sonic reworkings range from an Elvis impersonator (on parade), junkyard ambiance, electric guitar, piano, voice, clarinet, feedback and shortwave sounds to cellist Tom Cora and the music of Dr. Nerve. Also featured is a new bonus track constructed from Dimuzio's locked-groove submissions for the releases RRR-500 (RRRecords) and LockERS (E.R.S.). Slew charts the path of a prolific sound artist and composer who has never been content to rest on his laurels, and points a reference to where his future musical journeys may take him.
Mono :: Poly
Thomas Dimuzio
This joint Gench/Asphodel double CD release,"Mono :: Poly", chronicles five years of the solo and collaborative performances of Thomas Dimuzio. One disc solo, and the second with an all-star cast of collaborators, featuring Scott Arford, Dan Burke, Chris Cutler, Nick Didkovsky, DJ Qbert, Fred Frith, Joseph Hammer, Anna Homler, Scot Jenerik, The Jet Black Hair People, Kadet Kuhne , Rick Potts, Atau Tanaka , Wobbly, Yasuhiro Otani and Zipperspy.
"... a luminous snapshot of an artist, who deserves widespread exposure. Highly recommended." — All About Jazz
"One of the top ten albums of 2002." — Citypages
Dust
Chris Cutler and Thomas Dimuzio
"The first of two tracks is a long Requiem which for me turned out to be a very serious piece of work - and unrepeatable, captured at a concert in New Mexico. Whatever were we thinking? It's followed by a studio piece, mixing raw binaural sound with sophisticated and radical secondary processing. I use my extended electrified kit and Tom his state of the art sample and real-time processing rig and we try to work as a single, highly complex and sophisticated instrument, with two brains and a mind of its own." —Chris Cutler
"...filled with unheard sounds and textures." (4 stars) — All Music Guide
"One of the top 100 albums of 2002." — LA Weekly

$100 Guitar Project - Various Artists (Bridge Records)
After two years and 30,000 miles of travel, the $100 Guitar has come home! The $100 Guitar Project will be released as a double CD on Bridge Records on Jan 1, 2012. It is available for pre-order now on Amazon! The $100 Guitar Project In October of 2010, guitarists Nick Didkovsky and Chuck O'Meara bought a used $100 electric guitar online. They didn't know what it sounded like or if it even worked, but were charmed by its no-name vibe. After receiving the instrument, they contacted a few friends about writing and recording a piece on the guitar. Word spread quickly, and within weeks, the $100 Guitar Project was born. Over two years, sixty-five guitarists wrote and recorded a piece on the instrument, each passing the guitar on to the next player (the guitar traveled all over the USA, including Hawaii, and to western Europe as well). Stylistically, the players come from every corner of the guitar-playing world: classical to blues; jazz to country; rock to experimental. Donating their services to a good cause, a royalty on every sale of the $100 Guitar Project will be paid to CARE, a leading organization fighting global poverty. The 65 guitarists are: Andy Aledort, Greg Anderson, Ron Anderson, Joe Berger, Michael Bierylo, Biota, Blancah, Joe Bouchard, Bill Brovold, Phil Burk, Juan Parra Cancino, Marco Cappelli, Marty Carlson, Kobe Van Cauwenberghe, Rhys Chatham, Barry Cleveland, Nels Cline, Amy Denio, Jon Diaz, Nick Didkovsky, Thomas Dimuzio, Bruce Eisenbeil, Karl Evangelista, Janet Feder, Caroline Feldmeier, Ken Field, Fred Frith, Wiek Hijmans, Mark Hitt, Henry Kaiser, Raymond T. Kallas, Mike Keneally, Jesse Krakow, Jesse Kranzler, Mike Lerner, Taylor Levine, David Linaburg, Josh Lopes, Steve MacLean, Tom Marsan, Colin Marston, Ava Mendoza, Julia A. Miller, Roger C. Miller, James Moore, Chris Murphy, Chuck O'Meara, Marco Oppedisano, Kai Niggeman, Han-earl Park, Shawn Persinger is Prester John, Larry Polansky, Del Rey, Teisco Del Rey with Bob Spalding, Keith Rowe, Elliott Sharp, John Shiurba, Alex Skolnick,
ISIS Temporal includes "Holy Tears" remix by Thomas Dimuzio
"Temporal" compiles outakes and demos spanning the 10 year career of art metal masters ISIS. Thomas Dimuzio's remix of "Holy Tears" originally appeared on the ISIS EP "Not In Rivers, But In Drops" but is reissued here by Ipecac Recordings for "Temporal". The Melvins and Lustmord also contribute remixes.
"Their 1999 take on Black Sabbath's "Hand of Doom" is serviceable, but it effectively offers a reminder that Isis soon applied its gumption to cerebral, and not stoner, metal. Noise guy Thomas Dimuzio captures that quality on his brilliant remix of "Holy Tears", previously issued in 2008. Instead of circumscribing Isis' power, Dimuzio enhances it by adding instrumental layers that recreate the band's sudden surges, like monoliths in fields of little relief. It's the rare heavy metal remix that intuits the band's ambitions and emboldens them." —Pitchfork Media


Prism Saxophone Quartet resurrects Ice Cream Time for May 2013 East Coast Performances
Prism Saxophone Quartet reunites Nick Didkovsky and Thomas Dimuzio for a performance of "Ice Cream Time". The hour-long epic was released on New World Records in August, 2007 and originally commissioned by the Arte Saxophone Quartet (based in Basel, Switzerland). After a successful concert with Arte at FIMAV in Victoriaville in 2008, the ensemble embarked on several European tours with shows in Italy, Germany, and Switzerland. This May 2013 sees performances of "Ice Cream Time" with Prism Saxophone Quartet at Philadelphia Museum of Art and at Roulette in Brooklyn.

1000 locked-grooves comp from RRRecords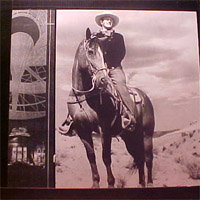 RRRecords just released a single LP of 1000 locked-grooves by 20 sounds artists including Dimuzio, Prurient, Haters, RWL, Jason Lescaleet, Otomo Yoshihide, Francisco Lopez, and many more.
Gench Concert Archives featuring more than two hours of free mp3 files!!!
The Gench Concert Archives features solo and collaborative performances by Thomas Dimuzio and friends. Experience each concert in its entirety as it unfolds from beginning to end. Available as specially priced CD-R's through the Gench Store with generous MP3 excerpts available as free downloads. Volume one comprises ten concerts featuring Anla Courtis, Elliott Sharp, Michael T. Jackson, Mitchell Brown, and Scott Arford & Chris Fitzpatrick.
"Attending a Thomas Dimuzio performance is like lying underneath a web of freeway bridges with your eyes closed... There is a sense of probable dread... but also one of hypnotized calm... " — Pitchfork Media
Poptastic — The Teen-Pop-Noise Virus OUT NOW!!!
POPTASTIC PRODUCTIONS
Chris Fitzpatrick and Thomas Dimuzio have (re)completed production and mastering of Poptastic's debut Teen-Pop-Noise Virus. Available now on Seeland and peaking at number 11 on the CMJ RPM charts.

Negativland presents Thigmotactic
The fifteen songs and two instrumentals were written, composed and performed by Negativland's Mark Hosler, with contributions from the rest of the group, and with San Francisco noisemaker Thomas Dimuzio contributing lots of rather unexpectedly normal sounding instruments, arrangements and production. Released on Seeland Records. "Top 50 records of 2008" —KALX-FM.
Professional CD Mastering
and Vinyl Premastering
Gear :: Ears :: Years
Gench Mastering Studios: Deploying the best in analog and digital gear, goldens ears, and years of experience. Have Thomas Dimuzio master your next CD or vinyl release. gench.com. Recent clients include PTV3, Negativland, Fred Frith, Xiu Xiu, Matmos, Wobbly, From Monument To Masses, The Soft Pink Truth, Mono Pause, ISIS, Warner Jepson, Good For Cows, Nick Didkovsky, Scott Amendola, Wil Blades, clipping., Horse Lords, Blevin Blectum., Devin Hoff, AMM, Noothgrush, Captain Ahab, Hawnay Troof, GG Allin, and many others.
Hell Raisin' - Benefit for LCM Collective
Various Artists
A SPECIAL NOTE : THE "timely" RELEASE OF THIS COMPILATION IS DEDICATED TO JAY KORBER AND HIS SPEEDY RECOVERY. JAY IS A LONGTIME SUPPORTER OF THE L.C.M., and seminal member of many bands and projects in the bay area and beyond for more than a decade.... Jay was in a extreme bicycle accident the day before this compilation was to be released, which shocked and horrified many of us beyond belief. He is since in stable condition, but, at least for a little while, his life has taken a drastic change.... Jay is a dedicated, excellent musician, drummer, and occasional noiseist, but more importantly, he's a stand up, solid as a rock, person, who would give anyone anything they needed, without question or judgement. Jay needs love and support now from his local bay area community and communities beyond...We thought about withholding this compilation, because it seemed trivial, and still does, given our friend's brush with death but, Korber would NOT want us withholding the compilation on his behalf, so alas we are letting this song bird sing, for JAY!!!! Donations for Jay accepted here.
Live Thermal Inertias
Wobbly & Thomas Dimuzio
Wobbly and Dimuzio play live on KPFA-FM. Please help yourself to the free mp3 tracks. Live Thermal Inertias released by Dolor Del Estamago records as an infinite edition CDR. Recorded live on No Other Radio Show March 20, 2007, KPFA FM 94.1 with your hosts dAS and Ninah.

Rotate Vortex
Matmos/Wobbly/Dimuzio
Rotate Vortex a free full length MP3 album by Matmos, Wobbly and Dimuzio. Recorded over 2 days at Yerba Buena Center For The Arts in San Francisco.

The Chopping Channel
Negativland presents Over The Edge Radio
Here's a free full length MP3 album by The Chopping Channel (Don Joyce, Peter Conheim, Jon Leidecker & Thomas Dimuzio). Performed March 23, 2006 as a live Over The Edge radio broadcast and later distilled to a succinct hour of sweet and sour salable sonic confectionaries.