NEW AND RECENT RELEASES...

LCM - Thomas Dimuzio (Erototox Decodings) LP
Oakland's LCM is a magical space where throngs on the fringes of music congregate to worship at the alter of sound, noise and amplitude. Once a chapel and nowa sacrilegious coven of life changing media. Thomas Dimuzio has frequently graced the LCM pulpit as a soloist; with Dimmer, and hosting his Mod-Life Crisis events. Thomas Dimuzio preaches to the choir channeling alien frequencies and radio transmissions seemingly out of thin air. An old testament LCM melds six of Dimuzio's Buchla modular-based performances meld into Large Cresting Microwaves and Lush Calming Memories. Sanctioned as relics by the benevolent Erototox Decodings and etched into two sides of a vinyl slab. "It is a mystery how these sounds are produced, and that magic, like the production of the vinyl record itself, is some kind of alchemy. You take air and thoughts and these much-loved but esoteric machines, turn some dials and somehow whole universes form or different psyches manifest themselves, emerging whether dragged or eased into our welcoming light. Although otherworldly, the sounds on LCM have a human memory and we only need to open our ears and allow Mr Dimuzio, our guide, to show us the way." (Freq) Limited in edition to 100 copies.
Thursday, October 5, 2023
Blevin Blectum
Illusion of Safety & Thomas Dimuzio
Recombinant Festival Pre-Party
Gray Area / Grand Theatre
2665 Mission St.
San Francisco, CA 94110
10p / sliding scale

Sunday, October 8, 2023
Illusion of Safety
Thomas Dimuzio
Center For New Music
55 Taylor St.
San Francisco, CA 94102
8P / $15

Saturday, October 14, 2023
Thomas Dimuzio (10p ambient set)
TBA
Destroy The Universe Festival
Omnicommons
4799 Shattuck Ave.
Oakland, CA 94609
10p / $20 NOTAFLOF

Saturday, October 21, 2023
Dimmer
Rick Potts
TBA
Godwaffle Noise Pancakes
Center For New Music
55 Taylor St.
San Francisco, CA 94102
12p / $

October 24, 2023
Parse
Thomas Dimuzio
Scatter Swept
The Knockout
3223 Mission St.
San Francisco, CA 94110
8p / $15
ABSOLUTELY FREE MP3s
Gench Concert Archives
Thomas Dimuzio and friends

Mirrored Cell For Chameleon
Wobbly and Thomas Dimuzio
Live on KPFA March 9, 2016

Passed Aside
Wobbly and Thomas Dimuzio
Art Bears remixes in long form

Live Thermal Inertias
Wobbly and Thomas Dimuzio
Live on KPFA March 2, 2007

Mono::Poly MP Free
MP3 adjuncts to Mono::Poly

Rotate Vortex
Matmos/Wobbly/Thomas Dimuzio
Live at Yerba Buena Center For The Arts,
San Francisco
November 2003

The Chopping Channel
Negativland presents Over The Edge Radio.
Recorded live on KPFA March 23, 2006

Soundcrack Roaming Radio
Live long-form Dimuzio performance/webcast
from the artist's living room (4.23.2008)

Brickolage
Chris Cutler and Thomas Dimuzio
T'um

Shoil
Thomas Dimuzio
T'um

Planes Fly, Babies Cry
Scott Arford and Thomas Dimuzio
Cabinet Magazine/Immaterial
COLLECTION OF COMPS
Strategies Against Totalitarianism
ACLU fundraiser compilation curated by Voidstar Productions featuring Mark Pistel, SNow Beast, Sylopsis, Abstinence, Mr. Groin, Kai Niggemann and Thomas Dimuzio.
Generator 27 Years Later
Cassette compilation featuring many of the artists that gave cassette its culture including Conrad Schnitzler, David Prescott, Gen Ken, Arcane Device and Thomas Dimuzio, Dina Emerson, and many more.
Rogue Pulse / Gravity Collapse
Massive 10 CD 12 hour compilation to benefit the Black Lives Matter national Bail Fund, San Francisco-based St. James Infirmary, and the Immediate Fire Relief Fund. 180 artists!!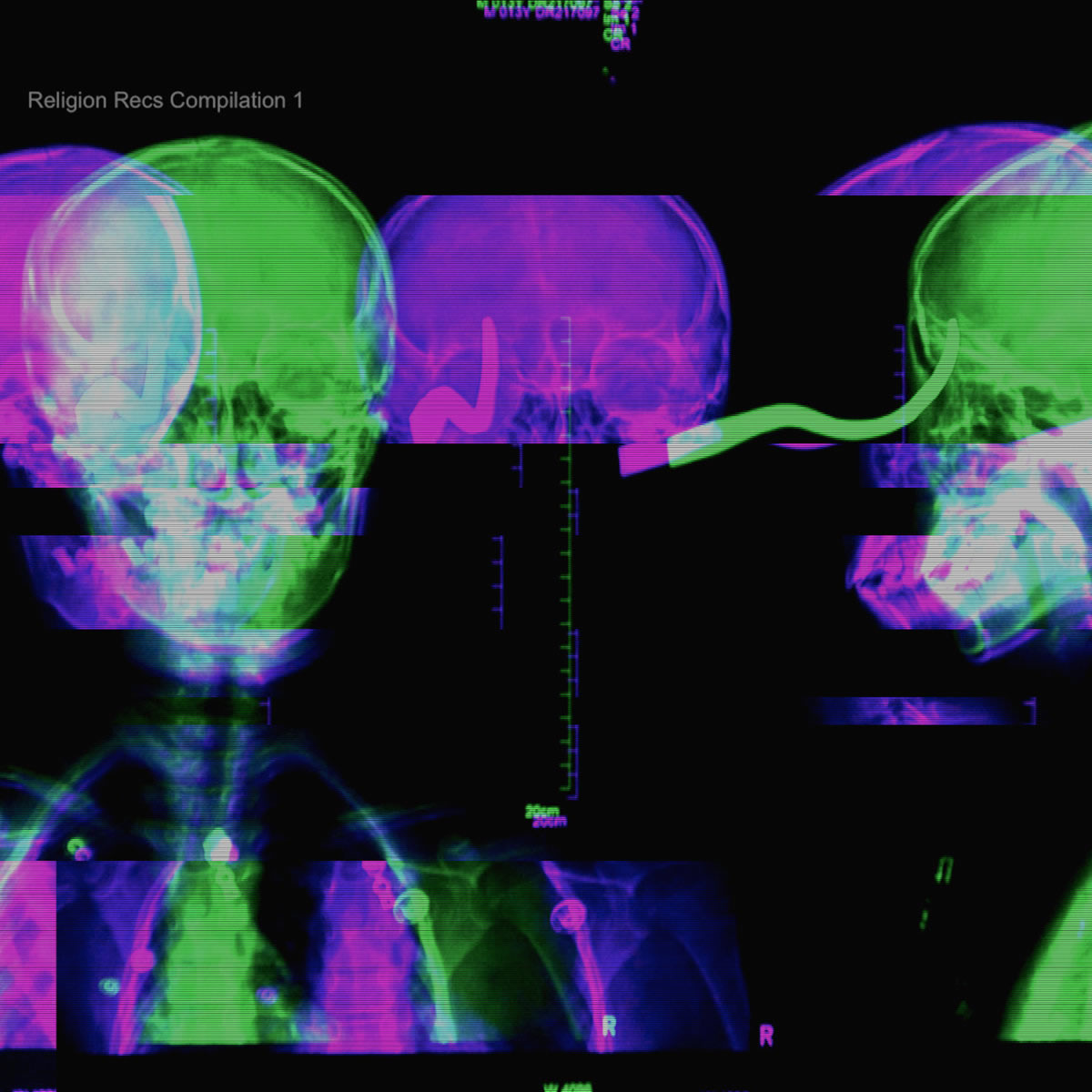 Religion Recs Compilation 1
Religion Recs compilation from the NYC-based experimental and electronic music label..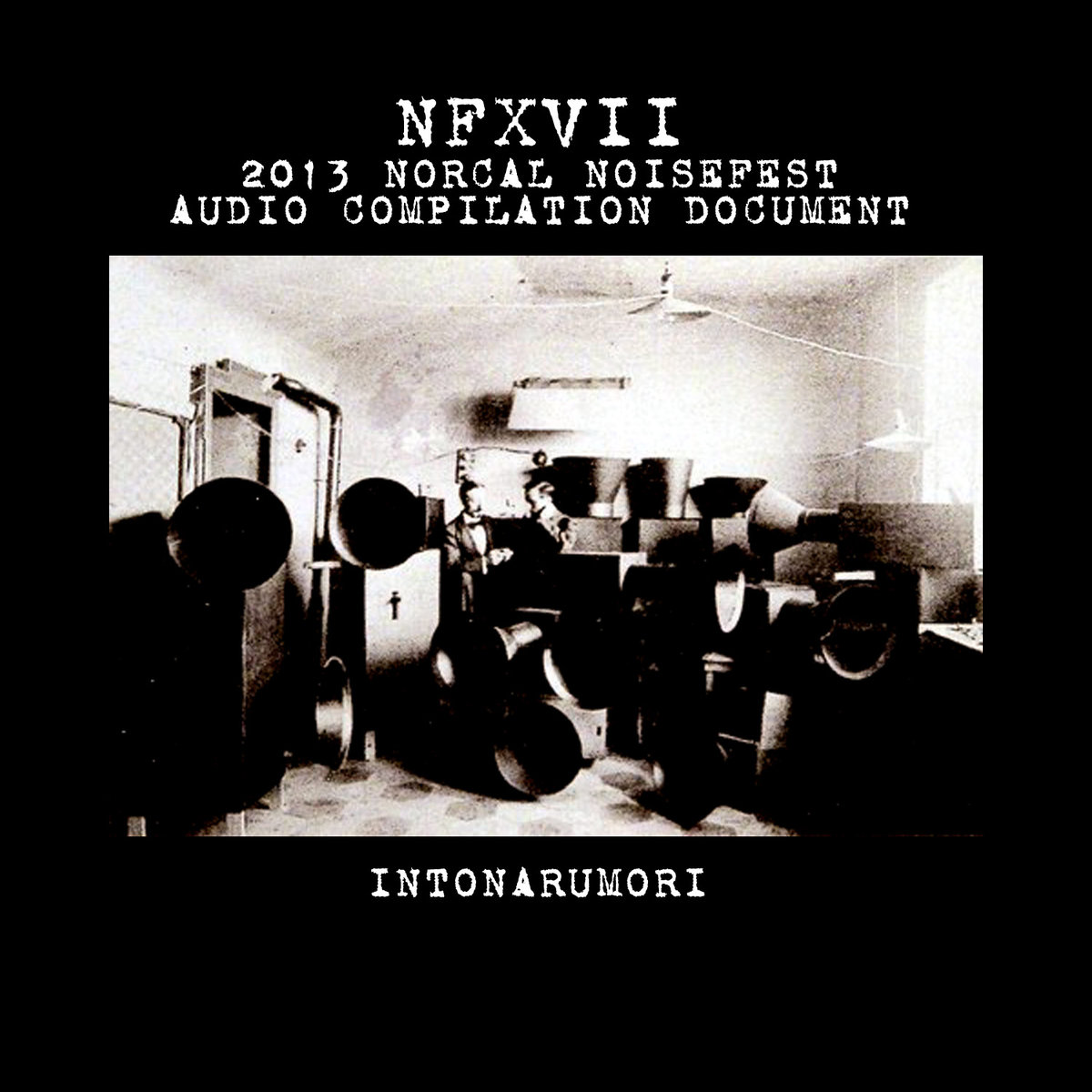 Intonarumori: 2013 Norcal Noisefest
compilation from the venerable Northern California Noise Festival.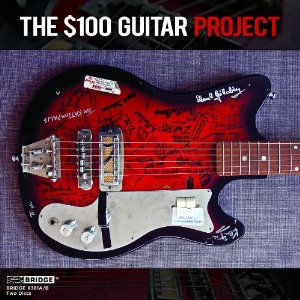 $100 Guitar Project
After two years and 30,000 miles of travel, the $100 Guitar has come home! Over two years, sixty-five guitarists wrote and recorded a piece on the instrument, each passing the guitar on to the next player (the guitar traveled all over the USA, including Hawaii, and to western Europe as well).
Fog Music Series
A series of 24 recordings inspired by the weather condition known as fog. Light and dark, wet and dry, this invasive event is a great source of inspiration for sound artists from around the world. This project seeks to publish 24 hours of these recordings as an on-going series for all to hear and enjoy. Fog Music 10 features Dimuzio.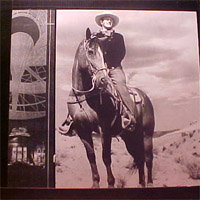 RRR-1000
RRRecords releases a single LP of 1000 locked-grooves by 20 sounds artists including Dimuzio, Prurient, Haters, RWL, Jason Lescaleet, Otomo Yoshihide, Francisco Lopez, and many more.
Hell Raisin' - Benefit for LCM Collective
The "timely" release of this compilation is dedicated to Jay Korber. Jay is a longtime supporter of the L.C.M., and seminal member of many bands and projects in the Bay Area and beyond for more than a decade.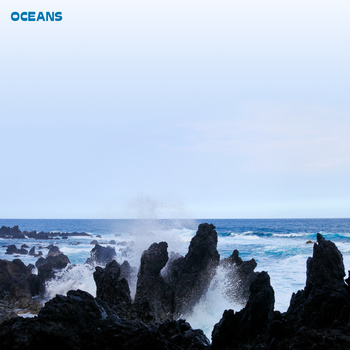 Oceans
The Sound for Good record label has partnered with the Trees for the Future project to offer this release, "OCEANS" by Various Artists exclusively to everyone who donates just $1 USD (or more) to the Trees for the Future This is our special gift to say thanks for helping to support the planet.
LEAGUE OF ASSHOLES
In Ogre Ate
2017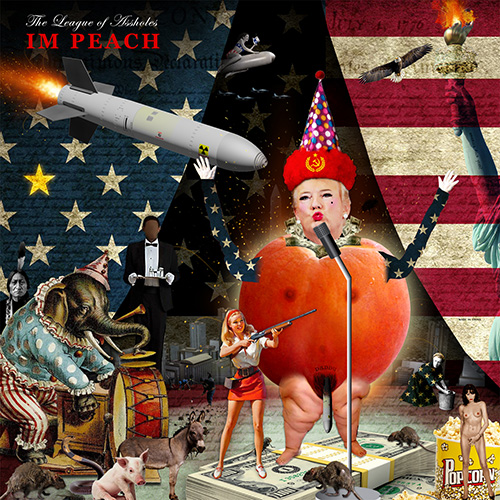 Im Peach
2018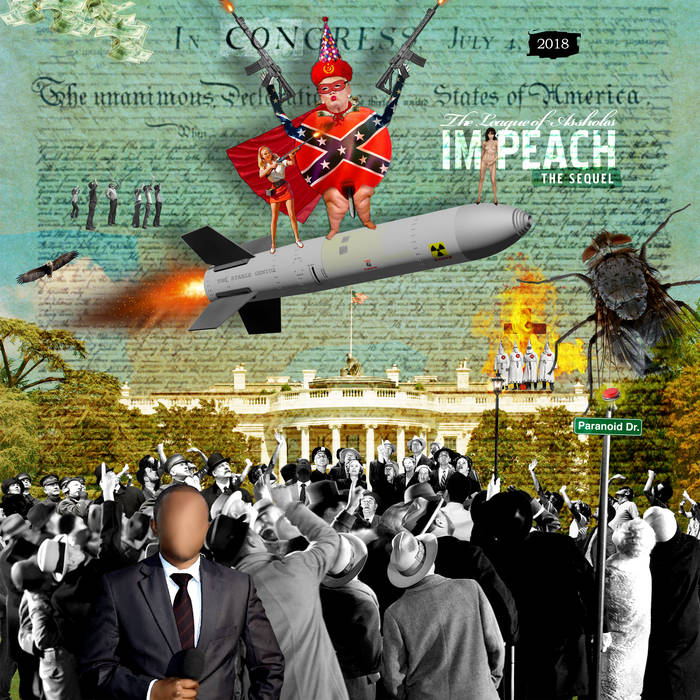 Im Peach: The Sequel
2018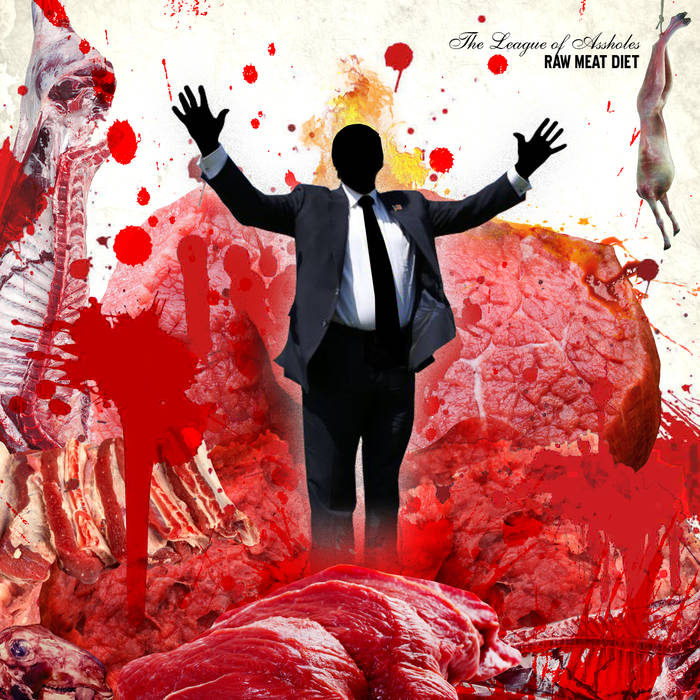 Raw Meat Diet
2018





ORGY: actors, fiends, friends, pundits, pussies, fools, sodomites, pimps, dicks and clergy
2019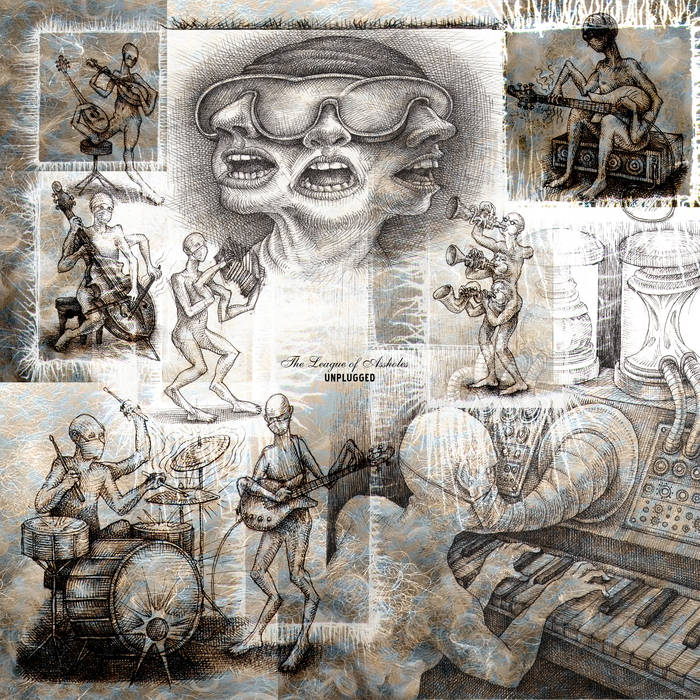 Unplugged
2020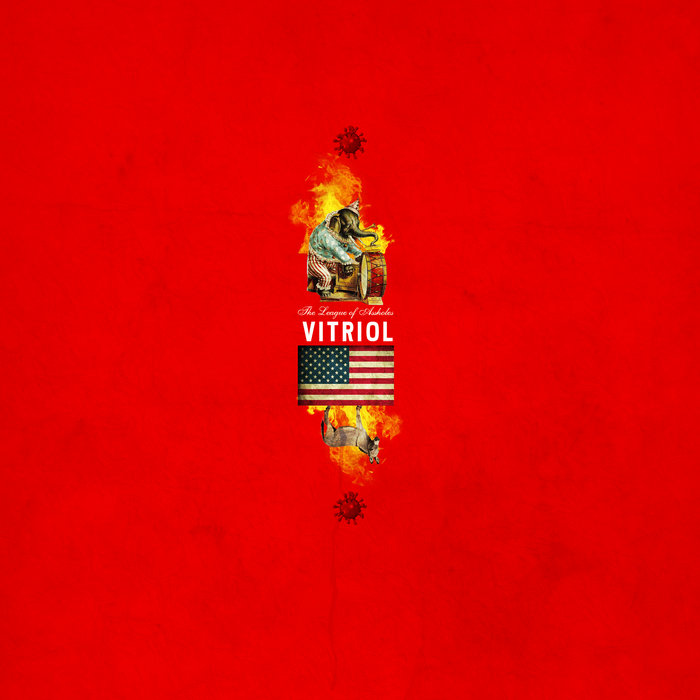 Vitriol
2020





Coda
2021







PREVIOUS RELEASES...

Amid Zero Echo - Thomas Dimuzio (Drone Records)
"Thomas Dimuzio's "Amid Zero Echo" marks the new release from this US underground legend from San Francisco, whose massive hypnotic soundscapes already released in the 90's were much ahead of the time! Four new transcendental drone masterworks abstracted from electric guitar bristle with life through the dense, rich and detailed sonic expanse of Dimuzio's glorious sound world. Vibrating wires of the guitar inform a digital musique concrete modus operandi replete with unheard studio techniques which form a music with a strong organic core. These four drones open wide rooms for phantastic aural imaginations: like flying over endless grounds of unknown origin, sensing a heavy suction of extreme gravity, moving towards a black hole center, or driving into a totally dark mining tunnel with all the metallic ore and dust around.... These are drones that LIVE from the inside! The striking gatefold artwork by Mars Wellnick showcases two clear vinyl LPs in an equally compelling and beautifully designed package. Limited in edition to 500 copies."—Drone Records press release
Monk Style Or Scream - Alan Courtis and Thomas Dimuzio (Monotype Records)
Brought together in 2005 for a performance at San Francisco's venerable The Luggage Store Gallery, Anla Courtis and Thomas Dimuzio are introduced through the raw power of amplified music. Brothers in arms the duo remained in contact and in time began a recording project from afar. With a nod to classic cassette culture the distant combo exchanged source recordings with each artist concretely preparing a long-form work. The two tracks contained herein are a result of this collaboration. "Dimuzio creates dense patterns; Courtis reduces them to just a few layers. What at the start might have been the same material, is no longer at the end of the trail; two quite opposing pieces, but it works wonderful. Lovely green vinyl also and no doubt limited; for those who care about that." —Vital Weekly. Limited in edition to 300 copies.
Golden State - Chris Cutler / Thomas Dimuzio / Fred Frith (RéR Megacorp)
A limited Edition of 1969 numbered copies pressed into 180 gram virgin vinyl and rather beautifully (and horribly expensively, as it turned out) packaged. The music was recorded in California in 1999 with guest Beth Custer (clarinet) on one track. Carefully mastered by Thomas Dimuzio in wide frequency, solid footprint, broad compass stereo. Solid and expansive. Though we waved goodbye to vinyl decades ago, we felt this release was made to be an LP - a CD just wouldn't be the same, sonically, visually or ontologically. And of course we took advantage of the exaggerated dimensions and physicality to make it a thing visually to savour. Off the groove, Dimuzio, Cutler, Frith and Custer do what they do and you get a ringside seat - as well as something exquisite to look at and play with while you listen. A thing of beauty. The first 150 will are signed and numbered on ochre vinyl, and 500 are pressed to white vinyl, so please order early to get these. The Wire enthuses "a heroic protest against the audio hygiene of digital studios - a rowdy celebration of live musical upheaval and filth."
End Of Mirrors - Alaric (Neurot Recordings)
"End of Mirrors" is the 2016 album from Oakland's Alaric. Operating at height of their powers, the quartet delivers a claustrophobic, gloomy, epically grandiose work. Shane Baker's lyrics are deeply personal and universal in scope. They reflect hard times in a fallen world at a time of monumental change in the lives of the band members. These are emotional and deeply physical journeys; inky, blackened stuff, but not without a glint of hope. It could be moonlight shining through a crack in the wall or maybe just a sickly glow visible out of the corner of one's eye. Jason Willer pummels the drums, driving forward with power and finesse, and then dropping down into a roiling boil of tribal toms. Bassist Rick Jacobus's woozy but solid lines carry the melody while filling out the sonic space with riding drone notes. "I am going for a 'sheets of electric rain' guitar sound," says guitarist Russ Kent, a master of his craft. He creates scintillating, cascading moments of beauty that open into crushing and aggressive distortion. As with their previous efforts, the LP was recorded and mixed by Skot Brown at his Kempton House studios. Brown's contributions have been crucial to realizing the vision of the band, expanding on it's creepy and complex soundscapes while giving the songs a chance to breathe and shine with exceptional clarity. The band also enlisted the sound artist and experimental electronic musician Thomas Dimuzio to contribute his unique atmospheric investigations to "End of Mirrors". Dimuzio employs a Buchla Polyphonic radio tuner, modular analog synthesizers and non-traditional methods.
Image is Everything - Thomas Dimuzio (Banned Production)
Compiled for Banned Production Cassette Series from two solo performances at the Edinburgh Castle tavern in San Francisco. Banned Production perseveres over decades of ground-breaking releases, even with the threat of cease and desist letters from BP. Check out the Banned Production website for an incredible catalog from a huge stable of artists."Thomas sets up a huge arsenal of equipment and then delivers a huge sonic boom with them. Long sustained textured sound with nuances and power. Recorded live in consecutive years ay my favorite pub in San Francisco, the Edinburgh." —Anthony King
Upcoming Events - Dan Burke and Thomas Dimuzio (No Fun Productions)
Further exploring the collaborative powers of Illusion Of Safety mastermind Dan Burke and prolific sound crafter Thomas Dimuzio, Upcoming Events is an unending spur of equal parts gorgeous and uncomfortably perplexing sound spread of 15 tracks. Crackles of electronic fire, tremolo-infused waves of sustained guitar, broken music boxes and found sounds among all other sorts of unfounded wails of gargantuan melancholy drone, Burke and Dimuzio's collaboration is a forceful collection of early industrial sound ruination combined with classic Krautrock ambiance of the Tangerine Dream/Cluster ilk reassuringly composed into something wholly modern and powerful.
Remissions - Dimmer (Isounderscore)
Double LP release from Isounderscore Records. "...Dimmer brings together two stalwarts of the California experimental community: Thomas Dimuzio and Joseph Hammer. The former skirts the boundaries between electro-acoustic technologies and improvisational abstraction, having collaborated with the likes of Chris Cutler, Matmos, Wobbly, Scott Arford, Illusion Of Safety and countless others. Mr. Hammer is one of the prominent members of the willfully oblique Los Angeles Free Music Society, having participated in such projects as Solid Eye, Points Of Friction, and Steaming Coils. Hammer's instrument of choice is the reel-to-reel tape deck, through which he can muster an uncanny palette of sound, noise, and drone. The two have worked together off and on for a good part of the last decade, with a handful of performances throughout California and a couple of releases - Remissions being their second and collecting some of the best moments from those live gigs... This is really exceptional stuff, and certainly some of the best that we've encountered from either artists individually." —Aquarius Records
The Shining Path - Dimmer (Melon Expander)
Swallowing audiences with their dark explorations of sound, Dimmer specializes in a symbiotic sound process as they continually loop, reloop, sample and resample within an interactive feedback circuit linking both artists. For their debut CD, Dimmer melds their recursive circuits into rich and seething sonic masses with subtle waves pulsing sound within sound. Ripe with theme and variation, The Shining Path suspends the listener over dim and dank planes on an aural trip spanning and scanning from a celestial vista. Nearly every aspect of Dimmer's live performances grace The Shining Path, yet this is not a live document, but rather a pastiche and reworking of everything Dimmer has accomplished.
Mono :: Poly
Thomas Dimuzio
This joint Gench/Asphodel double CD release,"Mono :: Poly", chronicles five years of the solo and collaborative performances of Thomas Dimuzio. One disc solo, and the second with an all-star cast of collaborators, featuring Scott Arford, Dan Burke, Chris Cutler, Nick Didkovsky, DJ Qbert, Fred Frith, Joseph Hammer, Anna Homler, Scot Jenerik, The Jet Black Hair People, Kadet Kuhne , Rick Potts, Atau Tanaka , Wobbly, Yasuhiro Otani and Zipperspy.
"... a luminous snapshot of an artist, who deserves widespread exposure. Highly recommended." — All About Jazz
"One of the top ten albums of 2002." — Citypages
Dust
Chris Cutler and Thomas Dimuzio
"The first of two tracks is a long Requiem which for me turned out to be a very serious piece of work - and unrepeatable, captured at a concert in New Mexico. Whatever were we thinking? It's followed by a studio piece, mixing raw binaural sound with sophisticated and radical secondary processing. I use my extended electrified kit and Tom his state of the art sample and real-time processing rig and we try to work as a single, highly complex and sophisticated instrument, with two brains and a mind of its own." —Chris Cutler
"...filled with unheard sounds and textures." (4 stars) — All Music Guide
"One of the top 100 albums of 2002." — LA Weekly

Slew - Thomas Dimuzio (ReR Megacorp/Gench)
Slew pools more than a decade of studio works spanning compilations issued by RRRecords, Tzadik, Alku, Realization, Digital Narcis, Self Abuse, Cuneiform and other groundbreaking labels. More than a compilation of compilation tracks, Slew documents the evolution of an artist dedicated to an immersive world of sound and aural vision. Bringing together many out of print and hard to find gems, Slew blurs the bounds of electro-acoustic, digital musique concrete, drone, noise, dark ambient and industrial. Dimuzio's sonic reworkings range from an Elvis impersonator (on parade), junkyard ambiance, electric guitar, piano, voice, clarinet, feedback and shortwave sounds to cellist Tom Cora and the music of Dr. Nerve. Also featured is a new bonus track constructed from Dimuzio's locked-groove submissions for the releases RRR-500 (RRRecords) and LockERS (E.R.S.). Slew charts the path of a prolific sound artist and composer who has never been content to rest on his laurels, and points a reference to where his future musical journeys may take him.
Balance - Thomas Dimuzio (Gench Music) CDx3
49 Artists, 28 shows, 10 years… Thomas Dimuzio and friends deliver a stunning live anthology of noise, dark ambient, textural, experimental, and electro-acoustic music in distinct duo, trio, and combo configurations. Exquisite excerpts combine the sublime synergy of live spontaneous music with the visceral energy of the stage across this colossal and compelling collection. Dimuzio's modular electronics and live-sampling prowess serve as the common thread as he teams with a dazzling array of fringe music luminaries: Scott Amendola, Cilla Vee, Bob Bellerue, Chuck Bettis, Easy Bake Oven, Illusion Of Safety, Demonsleeper, Fugitive Pope, Alan Courtis, Beth Custer, Matmos, Antimatter, Evelyn Davis, Nick Didkovsky, Sharkiface, Jon Evans, Thea Farhadian, Kris Force, Phillip Greenlief, Solid Eye, Emily Hay, Shelley Hirsch, Motoko Honda, Aurora Josephson, Blevin Blectum, Joe Lasqo, Wobbly, Scott Looney, Robert Aiki Aubrey Lowe, Michael Lytle, Ava Mendoza, T.D. Skatchit, Transient, Arcane Device, Kanoko Nishi-Smith, Rick Reed, Gino Robair, Xambuca, Moe! Staiano, Amma Ateria, Larry Thrasher, Richard Teitelbaum, Lori Varga, Music For Hard Times, and Kit Young.
TD YOUTUBE CHANNEL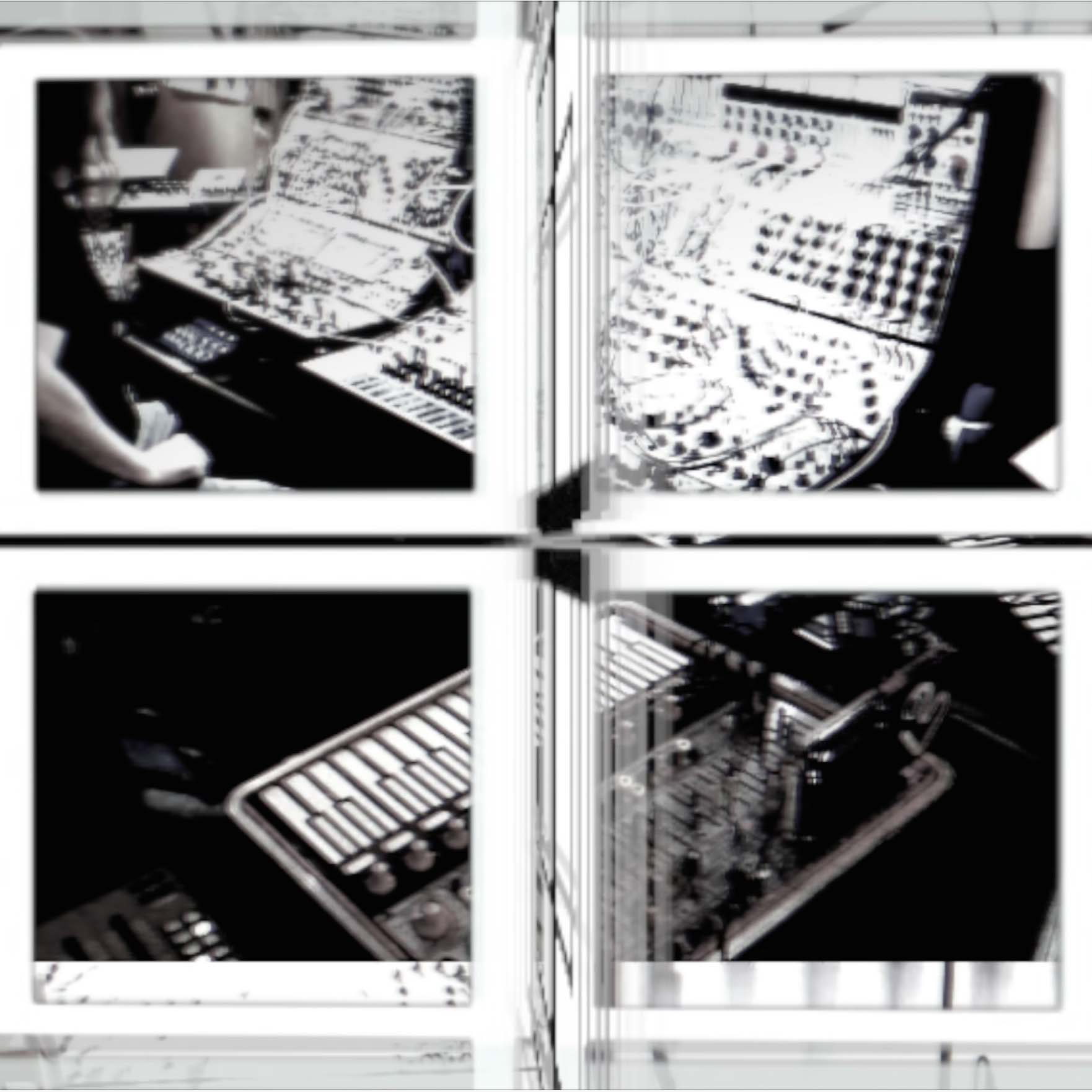 THOMAS DIMUZIO YOUTUBE CHANNEL Featuring live sets from Gench Studios with Buchla 200e and 200 modular systems along with the Elektron Octatrack for live looping and slicing and dicing. Broacast live during Covid-19 lockdown for webcasts including Godwaffle Noise Pancakes, Imaginary Network Topologies, The Red Room In Your Room, Coaxial, and Brutal Sound FX. Subscribe to TD's YouTube channel and keep in the loop.
Buchlaisms: Part Two
curated by Philippe Petit
BUCHLAISMS A mammoth of a collection gathering works documenting the use of one of the most innovative « musical vessel » ever designed, whose extent of the sound spectrum does not seem to belong to this world and the logic lies apart from everything that may have existed before its creation in 1963. Over 8 hours of innovative BUCHLAISMS from pioneers to newer artsts.
Modulisme
curated by Philippe Petit
MODULISME is a radio program which broadcasts Electronic Music, and more. Our desire is to let the sound-designer express themselves over the course of an hour by playing live or studio recordings of their choice. We are developing a platform that will document the genre and draw attention upon the composers who make it strong. Artists include Jono Podmore, Tom Djll, Gino Robair, Thomas Dimuzio, Ophir Ilzetzki, Alexeï Borisov, Jos Smolders, Doug Lynner, Todd Barton, Richard Scott, Kevin Rix, Scanner, and Bana Haffar.
Frequency Modulation Radio Online Archive
Frequency Modulation Radio hosted by Thomas Dimuzio ran for three years on KPFA Radio 94.1 FM in Berkeley, CA. Masters of noise and experimental music joined Thomas for live on-air performances. Get your Freq on and tune out to the demodulations of Rubber O' Cement, Kris Force, FiLTHMiLK, AUME, The Fathers, Layne, Sharkiface, Cheryl Leonard, Wobbly, Tom Nunn, Ryan Jencks, Joe Colley, Scott Arford, Fluorescent Grey, bran(...)pos, Collision Stories, Tania Chen, Phillip Greenlief, Arcane Device, Gen Ken Montgomery, Zaimph, Middle Grey, Julia Mazawa, Fletch Pratt, Andrew Neumann, and more. Channelling the eternal feedback loop. The complete 41 volume archive is available for digital download at the Gench bandcamp page.
ISIS Temporal includes "Holy Tears" remix by Thomas Dimuzio
"Temporal" compiles outakes and demos spanning the 10 year career of art metal masters ISIS. Thomas Dimuzio's remix of "Holy Tears" originally appeared on the ISIS EP "Not In Rivers, But In Drops" but is reissued here by Ipecac Recordings for "Temporal". The Melvins and Lustmord also contribute remixes.
"Their 1999 take on Black Sabbath's "Hand of Doom" is serviceable, but it effectively offers a reminder that Isis soon applied its gumption to cerebral, and not stoner, metal. Noise guy Thomas Dimuzio captures that quality on his brilliant remix of "Holy Tears", previously issued in 2008. Instead of circumscribing Isis' power, Dimuzio enhances it by adding instrumental layers that recreate the band's sudden surges, like monoliths in fields of little relief. It's the rare heavy metal remix that intuits the band's ambitions and emboldens them." —Pitchfork Media
Sculpting Electric
Flying at the speed of sound while time stands still as a single sine wave cycle stretches to 30 minutes. Sculpting Electric features live in-studio recordings with the Buchla 200e and 200 series and other modular systems.








In The Ice Phase








The Gas








9600 Baud








The Return
NAVEL GAZERS #29
Thomas Dimuzio: HEADLOCK
33 Years Later
Navel-Gazers #29 is an interview with Thomas Dimuzio who is going to talk to us about Headlock. Mr Dimuzio is an artist whose name is synonymous to me with secret underground music and the outer limits of sound. This album, released on the Generations Unlimited label in the waning hours of the 1980s, is his earliest - at least as far as I've ever been able to tell, maybe we'll learn otherwise?
Toneshift Guest Mix
Toneshift invited Thomas for a guest mix on their Mixcloud podcast. Dimuzio stepped up with a mesmerizing mix of original cut-ups, mash-ups, field recordings, radio fodder and classic AM gold from this roker at heart.
Gench Concert Archives now available on bandcamp
The Gench Concert Archives features solo and collaborative performances by Thomas Dimuzio and friends. Experience each concert in its entirety as it unfolds from beginning to end. Available as a specially priced collection on bandcamp. Volume one comprises ten concerts featuring Anla Courtis, Elliott Sharp, Michael T. Jackson, Mitchell Brown, and Scott Arford & Chris Fitzpatrick.
"Attending a Thomas Dimuzio performance is like lying underneath a web of freeway bridges with your eyes closed... There is a sense of probable dread... but also one of hypnotized calm... " — Pitchfork Media
Poptastic — The Teen-Pop-Noise Virus
Chris Fitzpatrick and Thomas Dimuzio (re)completed production and mastering of Poptastic's debut Teen-Pop-Noise Virus. Available on Seeland and peaking at number 11 on the CMJ RPM charts.

Negativland presents Thigmotactic
The fifteen songs and two instrumentals were written, composed and performed by Negativland's Mark Hosler, with contributions from the rest of the group, and with San Francisco noisemaker Thomas Dimuzio contributing lots of rather unexpectedly normal sounding instruments, arrangements and production. Released on Seeland Records. "Top 50 records of 2008" —KALX-FM.
Professional CD Mastering
and Vinyl Premastering
Gear :: Ears :: Years
Gench Mastering Studios: Deploying the best in analog and digital gear, goldens ears, and years of experience. Have Thomas Dimuzio master your next CD or vinyl release. gench.com. Recent clients include Waxwork Records, Signor Benedick The Moor, Scrolls, Abusements, Maxi Wild, Django Mack, PTV3, Negativland, Fred Frith, Xiu Xiu, Matmos, Wobbly, The Soft Pink Truth, Mono Pause, ISIS, Warner Jepson, Nick Didkovsky, Scott Amendola, Wil Blades, Nels Cline Kenny Wolleson clipping., Horse Lords, Blevin Blectum, Devin Hoff, AMM, Noothgrush, Captain Ahab, Hawnay Troof, GG Allin, and many others.
Early Thomas Dimuzio cassette releases available on CDR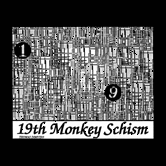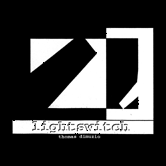 Thomas Dimuzio cassette recordings from the late 80's and early 90's, including "Delineation of Perspective", "19th Monkey Schism", "Flux", "Sone Songs", Remote" and "lightswitch", have all been remastered for digital posterity. Available on CD-R or digital download exclusively through gench.com. <p>
THE WATT FROM PEDRO SHOW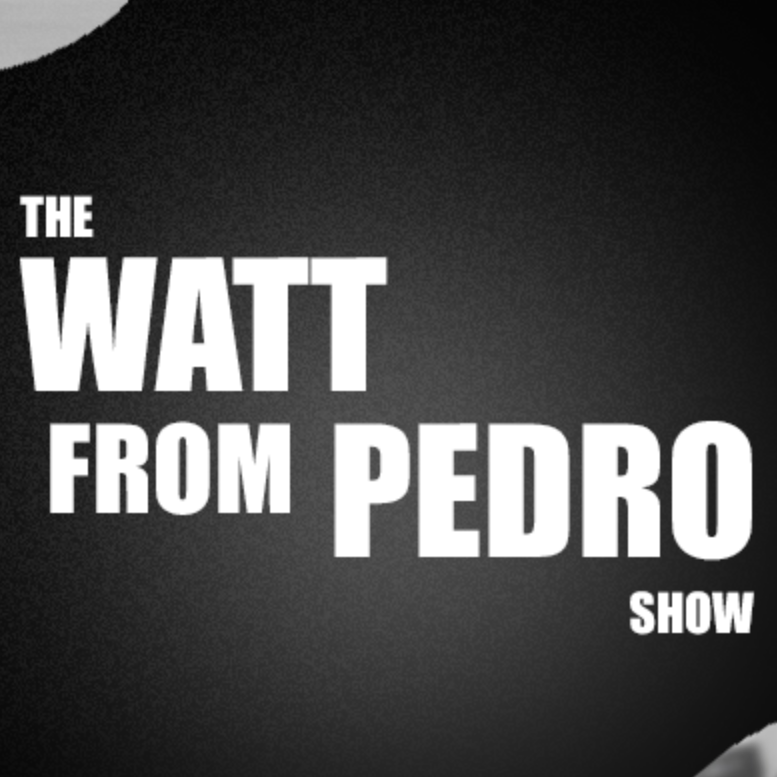 Mike Watt digs deep with Thomas Dimuzio on his acclaimed podcast.

Episode
December 21, 2021

Episode
July 12, 2021



MUSIC WITH WOBBLY

Mirrored Cell For Chameleon
Wobbly & Thomas Dimuzio
Some 35 years ago, Don Joyce, member of legendary Bay Area experimental musicians-slash-cultural pranksters Negativland, launched a radio show on KPFA called Over The Edge. OTE, which Joyce commandeered every week until his passing in 2015, is essentially a platform for experimental music broadcast live on radio. After Joyce's passing, veteran experimental musician and newfound Negativland member Jon Leidecker (aka Wobbly) became steward of OTE and refocused it on live electronic music performance. Mirrored Cell for Chameleon is a 45-minute collaborative work between Leidecker and Thomas Dimuzio, recorded live on the radio, and it portrays all that ambient music has to offer. Chameleon is a soothing alabaster listen. There are no hooks and often no rhythms, and its beginning and end seem totally arbitrary. Chameleon, like all fine ambient music, is an expression of musical infinity. Monolithic in sound and feeling, listening to Chameleon will make time stop. I suspect some listeners may find Chameleon a "boring" listen. To that, all I can offer are John Cage's immortal words: "If something is boring for two minutes, try it for four. If still boring, then eight. Then sixteen. Then thirty-two. Eventually one discovers that it is not boring at all."
Live Thermal Inertias
Wobbly & Thomas Dimuzio
Wobbly and Dimuzio play live on KPFA-FM. Please help yourself to the free mp3 tracks. Live Thermal Inertias released by Dolor Del Estamago records as an infinite edition CDR. Recorded live on No Other Radio Show March 20, 2007, KPFA FM 94.1 with your hosts dAS and Ninah.
Rotate Vortex
Matmos/Wobbly/Dimuzio
Rotate Vortex a free full length MP3 album by Matmos, Wobbly and Dimuzio. Recorded over 2 days at Yerba Buena Center For The Arts in San Francisco.

The Chopping Channel
Negativland presents Over The Edge Radio
Here's a free full length MP3 album by The Chopping Channel (Don Joyce, Peter Conheim, Jon Leidecker & special guest, Thomas Dimuzio). Performed March 23, 2006 as a live Over The Edge radio broadcast and later distilled to a succinct hour of sweet and sour salable sonic spepper seasonings.
Nested Sines - Siesta Mix (long-form drone) - Thomas Dimuzio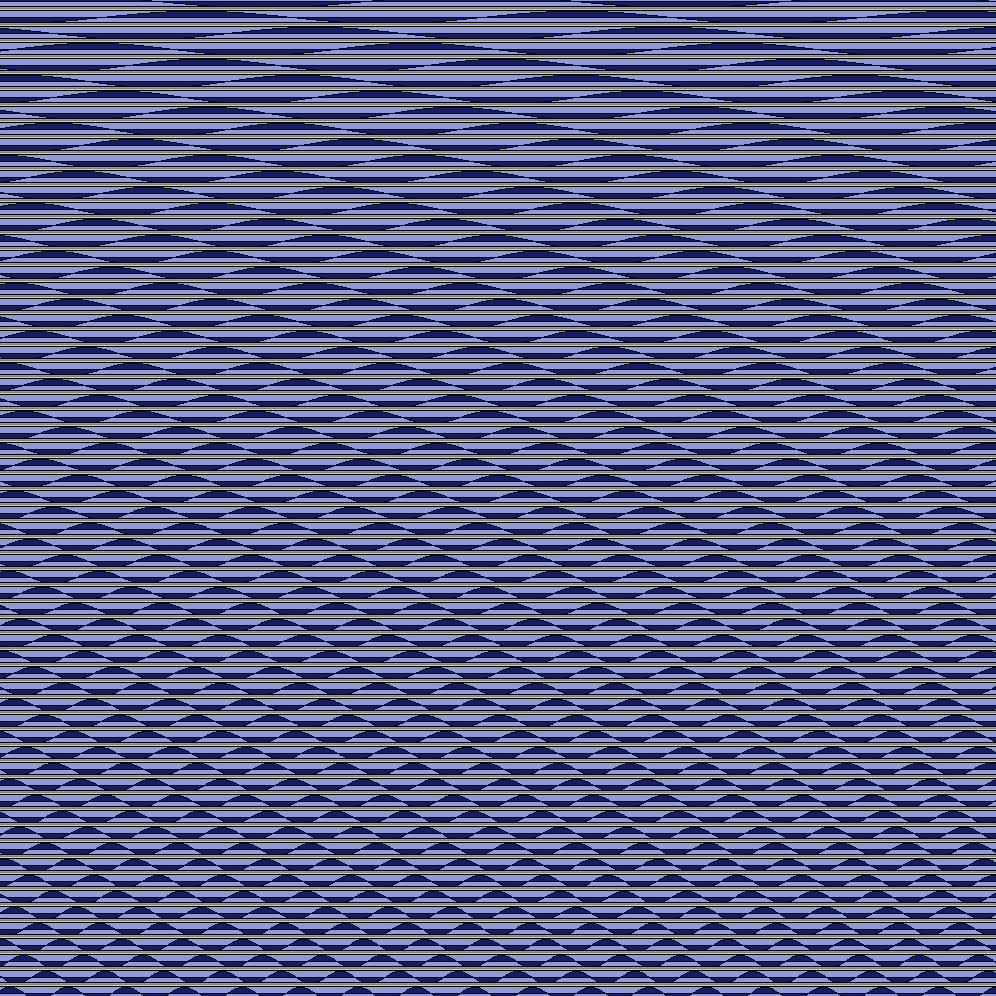 "Nested Sines" is the first in a series of long-form drone experiments by musician and composer Thomas Dimuzio. Slow inter-modulations of hundreds of static sine waves continually evolve and arch over time. A trip for the head at close attention or sonic wallpaper for a 3 hour afternoon siesta.
Prism Saxophone Quartet resurrects Ice Cream Time for May 2013 East Coast Performances
Prism Saxophone Quartet reunites Nick Didkovsky and Thomas Dimuzio for a performance of "Ice Cream Time". The hour-long epic was released on New World Records in August, 2007 and originally commissioned by the Arte Saxophone Quartet (based in Basel, Switzerland). After a successful concert with Arte at FIMAV in Victoriaville in 2008, the ensemble embarked on several European tours with shows in Italy, Germany, and Switzerland. This May 2013 sees performances of "Ice Cream Time" with Prism Saxophone Quartet at Philadelphia Museum of Art and at Roulette in Brooklyn.